We know you're more than your resumé.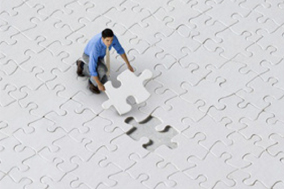 Across the board, the right IT workforce talent powers continued growth in our clients' organizations – and ours.
That's where you come in. Our IT talent screening takes place as select candidates are evaluated for professional (e.g., communication, personality, culture, domain, interest level) and technical competencies (e.g., relevant skills, depth of skills, industry, appropriate education, and certifications).
We go beyond to determine…is your personality a good fit with the client's culture and domain? Are you truly interested in the position? When tested, will we be convinced that you know how to get the job done…on target, on time, and on budget? And, do our core values mesh with yours? Let's find out.
Visit our job postings and check back frequently for updates.
I've been staffed for over a year now on a long-term assignment for Vector. I have contacted Vector staff on various occasions and they have always listened to my concerns and taken action. This support enables me to concentrate on my client's needs to provide 100% customer satisfaction.
-T. Atkinson, Contract Associate