Streamlining procurement cycles, ensuring compliance, and delivering value: This is Vector.
To better serve our federal government clients, we provide an agile, competitive, trusted, and transparent purchasing vehicle designed to support our client's mission.
As a current holder of the GSA IT Schedule 70, we aim to provide a seamless, efficient, and client/user-friendly experience from initial inquiry through acquisition.
Vector Consulting is certified as a Small Minority Business (SMB) and a Disadvantaged Business Enterprise (DBE). For almost three decades, we have successfully supported IT talent needs for federal, state, and local government clients across the country.
Through our talent acquisition approach (Talent Acquisition 360), we yield a talent supply chain that is agile, adaptable, and aligned. We are committed to helping clients do what they do best – allowing them to become nimble and efficient, navigating their way forward. With our verifiable record of success, clients and associates keep coming back to us, year after year.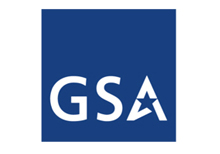 GSA IT Schedule 70 # GS-35F-0815N
IT Schedule 70 (IT S70) is an IDIQ contract administered by the Federal Supply Service (FSS) of the General Services Administration (GSA). Under FSS Schedule 70, Vector provides an array of Information Technology services in more than 20 GSA-approved labor categories, including system analysis and design, database administration, project management, and custom application development.
GSA IT Schedule 70 Highlights
Streamlined Acquisition Process
Fair and Reasonable Pricing
Comprehensive source of IT Products and Services